Actor Dhyan Sreenivasan's quirky interviews have become a rage on social media with the audience loving his witty dialogues and rather uninhibited expression of opinions. He doesn't hold back any comments and his 'thug' dialogues are a hit among youngsters. The actor who enjoys good conversations, great friendships and amazing movies loves travelling too. He has clear memories of how he used to accompany his father Sreenivasan to various movie locations during the holidays. In a candid chat, Dhyan opens up about his childhood days in Kannur, his mischievous teenage years, entry into the world of cinema, love, family and his dreams.
Sreenivasan and driving
The actor who has a craze for automobiles tries to buy his favourite vehicles, especially super bikes. Interestingly, Dhyan currently owns eight bikes. The actor confesses that he spends most of his earnings from the movies on buying latest vehicles. He cannot stop talking about vehicles when he speaks about traveling. During the months of April – May, Dhyan used to accompany his father to his various shooting locations.
"I went to the location of 'Oru Maravathoor Kanavu' at Pollachi to spent my vacation there; I was in class four then. I still remember Mammootty arriving in a green Santro car. I was amused as it was the first time that I was seeing a Santro car that was recently launched in India. My father had owned a Fiat Premier Padmini then. He used to drive that car. The reason why he stopped driving is an accident that happened when I was a kid. I was in the vehicle with him when the accident happened. I was thrown out of the car as a result of the impact. Thankfully, I wasn't injured. After that incident, he handed over the wheels to Shashi chettan, his driver. During the Onam season, we would visit Bengaluru, whenever father was home. Iritty, Koottupuzha – Virajpet – Coorg – Mysuru – Bengaluru was our usual route. You could reach Bengaluru in under six or seven hours. But, if our driver Shashi chettan was driving, then it would take at least twelve hours. He drives slowly and is really careful too," says Dhyan.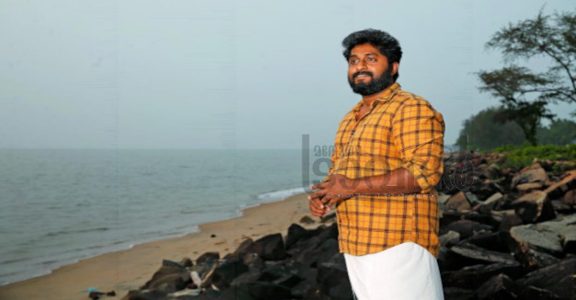 Dhyan's love for vehicles begins at Chennai. He was in class six when the family moved to Chennai from Thalassery. It didn't take long for Dhyan to get adjusted to the new city. He made close friends at this city, who are now settled in various parts of the world. Dhyan began traveling extensively with his friends and loved exploring new places.
Magic Mushroom
Dhyan used to regularly visit Pondicherry during the weekends. He had fallen in love with the unique French cultural heritage, the pristine beaches, the vibrant streets and the peaceful Auroville. "It was a time when people didn't know much about Magic Mushroom. I was at an age when you are always looking for adventures. I didn't know what Magic Mushroom was and the effects of it. But, I set out on a mega trip to Vattakanal, in search of the Magic Mushroom. We scaled a mountain, 'discovered' Magic Mushroom and used it. Those memories are still vivid in my mind as if in a movie," smiles Dhyan.
Goa was another favourite destination of Dhyan's. He had a few classmates who hailed from Goa. So, more than a fun trip, Dhyan was thrilled to visit his friends. South Goa was their regular spot. Compared to North Goa, there aren't many pubs or bars in the Southern region. However, Dhyan loved spending time with his friends and enjoying the good vibes. The actor says that Goa is probably the place where he had travelled to the most. Pondicherry, Kodaikanal and Bengaluru too are some of his favourite Indian destinations.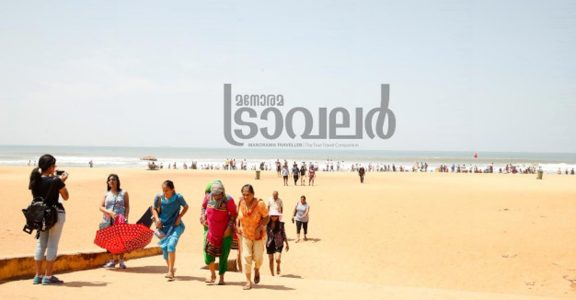 In Kashmir with family
Dhyan's wife Arpita was born and brought up in Delhi. They began courting each other when they were students. In 2017, Dhyan and Arpita had tied the knot. Dhyan says that the family enjoyed a recent trip to Kashmir. Interestingly, it was the first major trip after their daughter Aradhya was born. "Even though Arpita had been to Kulu – Manali and Punjab, it was the first time that she was visiting Kashmir. The place entered our bucket list when Arpita told me that she wished to see snow," says Dhyan.