Narcotics is a dirty business, they say. And without doubt it is a heady cocktail if tagged with politics or religion, crusades or jihad.
An influential religious figure in Kerala recently made a startling charge – Love Jihad has a new sibling in the southern state.
No one had heard of that term so far – Narcotic Jihad. The school of thought supposedly points to a calibrated exercise by certain elements of a community to woo women from other beliefs into wedlock – which is the aim of the elder sibling, Love Jihad.
Now Narcotic Jihad, we are told, comes into play as a possible tool to reach there. Basically, drugging people to hallucinated paths and leading them to Holy Wars.
The issue with such a startling charge is that it punches a hole into the fragile social fabric of our times. Coming from the altar of faith, it divides communities, pits faith against faith and exhumes the ghosts of yore seeped in the DNA of the believers.
Fortunately, in a state like Kerala, there are few takers for this school of thought, barring the radical right-wing elements cosying with such conspiracy theories.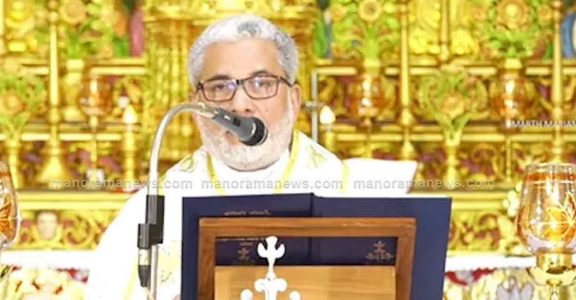 The political spectrum
Opposition Leader VD Satheshan of the Congress was unequivocal in his rebuke saying the statement crossed the line. Though he also urged all to end such discussions, the local unit of the Youth Congress apparently came out in support of the 'Narcotic Jihad' school of thought.
And some Muslim outfits demanded proof of such "narcotic and love jihad" supposedly being waged in the state.
Saner counsel came from Chief Minister Pinarayi Vijayan. Narcotics is not something which affects a particular community and it is not right to assign a particular religious colour to it, he stated.
Fair enough.
The statement, which has sown seeds of confusion on all sides of the religious and political divide, is not getting a decent burial.
It wouldn't, when the Sangh Parivar finds resonance in that statement.
The BJP, which has been struggling to find a toe hold in the state, has grabbed this politico-religious opportunity.
It has backed the statement and demanded a serious introspection on the issue. Which necessarily means the issue many would like to put and end to, will simmer.
Now, saner voices from the clergy and the political spectrum should move heaven and earth to stop this dangerous diatribe from seeping into wounds inflicted by perceived persecution.
Many important personalities in the clergy and the political spectrum, who command unwavering respect across various religious faiths, should now speak up.
Saner voices need to be heard aloud to extinguish a probable cauldron of distrust. Because, faith is a potent tool for the believers as well as the rabble-rousers. A double-edged one that is.