After Ghulam Nabi Azad, another veteran politician from Jammu and Kashmir has said he has zero contact with the Congress leadership. Karan Singh, the son of the last maharaja of the erstwhile princely state of Jammu and Kashmir, was very close to party president Sonia Gandhi and was in the Rajya Sabha for 18 years till 2018.
At 91, Karan Singh is more pleased with Prime Minister Narendra Modi for declaring Singh's father Maharaja Hari Singh's birth anniversary as a state holiday in the present Union Territory of Jammu and Kashmir. His sons Vikramaditya and Ajatshatru who are in active politics are also in other parties now.
Karan Singh, who had a strong association with prime ministers Jawaharlal Nehru and also with Indira Gandhi was however out of the Congress several times during the second spell of Indira Gandhi and then during the tenures of Rajiv Gandhi and P V Narasimha Rao as Congress leaders and prime minister.
It was only when Sonia took charge of the party in 1998 he was back in a prominent role. She not only gave him three consecutive six-year terms in the Rajya Sabha, made him vice-chairman of the prestigious Jawaharlal Nehru Memorial Fund, whose chairperson is Sonia. In 2004, when the first United Progressive Alliance (UPA) Government came to power, Sonia chose Singh to head the Indian Council of Cultural Relations with the rank of Union cabinet minister. 
Singh, who himself is product of a dynasty, didn't like Indira's elder son Sanjay and had lukewarm relation with Rajiv Gandhi. Now he is unhappy with Rahul Gandhi who has not much cared for Singh as he preferred to be a dignified member of Rajya Sabha rather than attacking Narendra Modi like regular Congress leaders. However, when the Modi Government decided to evict the Nehru Fund's elegant old-world office in Teen Murti House or when Singh and other members were dropped from the Managing Committee of the Nehru Memorial Museum and Library in the same complex, Singh vehemently criticised the insult to Nehru by those opposed to the first prime minister. Modi is the chairman of the Museum and Library and in all likelihood Nehru's name may be dropped.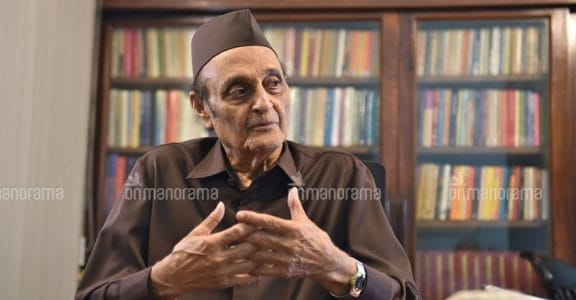 But Singh is obviously unhappy with Congress as Gandhi scions — the leftist-leaning Rahul and Priyanka — for ignoring him, while BJP has been wooing scions of royal families, the most prominent being Jyotiraditya Scindia of Gwalior who has been made the Union Civil Aviation Minister after a long spell in Congress.
Interestingly, it was Jyotiraditya's father Madhavrao and Karan Singh, who later became related by marriage, who were the first prominent princes who became identified with the socialist Congress at a time when majority of the princes sided either with Jana Sangh and Swatantra Party after Indira Gandhi abruptly abolished in 1971 the privy purses and special privileges of more than 700 erstwhile royals. Singh had earlier surrendered the privy purse due to him saying it should go to a trust. The elder Scindia was a big pillar of the Congress from 1980 till his death in an air crash in 2002.
Karan Singh's dissociation may not have much electoral impact as he has been away from electoral politics in Jammu for long, but it is definitely a loss of another old link for the Congress party.