Congress leaders expect a churn in the party leadership when the Udaipur resolutions on preference to youth, and five-year tenure for party posts, are enforced. However, the Gandhi family members get exemption from the "one family, one post" which says a second member of a family must have worked in the party for at least five years.

There is wide expectation that Rahul Gandhi will succeed his mother when organizational elections are held. But there are also calculations that Rahul should instead lead the parliamentary challenge to the BJP government, and that Sonia should manage the party till Lok Sabha elections with a new set of office-bearers including an executive Vice President.
Of course, earlier experiments of appointing a working president (Kamalapati Tripathi) or a Vice President (Arjun Singh) ended abruptly. Priyanka would still continue to be the second most powerful woman in the party, even if she continues as a general secretary.
Previous roles
But party circles are abuzz that if Sonia continues to head the party, then Working Committee member Ambika Soni would still be the third most powerful woman in the Congress, even if she does not hold any position. Ever since Sonia took charge of the party in 1998, Ambika has been in her innermost circle, even though she was also the president of the Mahila Congress, then as general secretary and then a minister in the Manmohan Singh Government.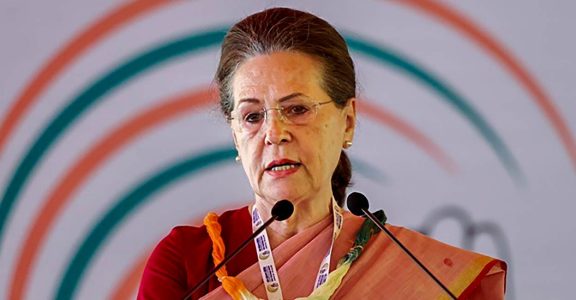 She resigned from ministership to work in the party with Sonia, though during the three-year presidentship of Rahul Gandhi she had a lower profile. But Sonia's return as interim president and then the death of treasurer Ahmed Patel due to COVID-19 made Ambika Soni once again more important in the scheme of the party affairs. There was even talk that Ambika could become political secretary to the Congress president, like Patel was earlier. Even though Ambika speaks Italian well, her conversations with Sonia are in either English or Hindi.
Interestingly, since her entry into Congress in 1969, Ambika Soni, now 79, has been very close to various Gandhis. As her father, a senior bureaucrat, was known to Nehru family, Ambika became close to then Prime Minister Indira Gandhi and her powerful son Sanjay Gandhi. She was the national president of Youth Congress in 1975 and became one of the youngest Rajya Sabha members.
A hiatus and return
Yet in the early 1980s when Indira Gandhi returned to power, she took a break from high-level politics to be with her diplomat-husband, missing the eras of Rajiv Gandhi, P V Narasimha Rao and Sitaram Kesri, though she maintained close contact with Sonia during this period.
Thus when new Congress president Sonia needed trustworthy women leaders as aides, she chose Ambika and Sheila Dixit, who went on to become Delhi chief minister. Despite the 15-year gap, when she was abroad with her family, Ambika's familiarity with many generations of Congressmen was a help as was the encyclopedic memory of Sonia's personal secretaries like V George and P P Madhavan. Ambika as general secretary was in charge of party affairs in Kerala also.
Handling of Punjab
Ambika's importance was evident when the Congress High Command decided to remove Amarinder Singh as Punjab chief minister last year. Her hand was seen behind the appointment of Rajya Sabha opposition leader Mallikarjun Kharge as the head of party observers. When Congress was to sit in opposition in Lok Sabha in 2014, Amarinder wanted to be the parliamentary party leader, if Sonia or Rahul did not take up the post. But the Gandhis ignored Amarinder's claim and made Kharge the leader, and rubbed the salt by making Amarinder the deputy leader. Amarinder avoided the party's morning meetings and snubbed Kharge, the lawyer-turned-politician. Kharge described his relationship with Amarinder in Urdu as "raja aur rank" ( the king and the commoner).
Knowing the High Command resolve, Ambika sent word to MLAs that they should dump Amarinder. Kharge duly reported the chief minister had lost majority support in Congress legislature party. The former state Punjab Congress president Sunil Jakhar, a Hindu, also abandoned Amarinder in the hope of becoming chief minister. But Jakhar had a shock when the majority of MLAs proposed the name of Ambika, a Rajya Sabha member of the state, for the top job instead of Jakhar or PCC president Navjyot Singh Sidhu.
But Soni, while declining the offer, said only a Sikh could become Punjab chief minister, dashing Jakhar's hopes. Instead she succeeded in installing Charanjit Channi, a Dalit Sikh, as short-term chief minister. As the Congress was routed, a deeply frustrated Jakhar defected to BJP, strongly criticizing the "Delhi manipulators".
Enduring ties
But the Punjab fiasco has not affected Soni's relations with Sonia. She was made a member of the empowered group set up to implement strategist Prashant Kishor's blueprint for Congress revival. Then she was in the key discussion group in Udaipur and more importantly in the eyes of Congressmen who look for signals, Soni travelled with Sonia in the special plane from Delhi to Udaipur!