Nationalist Congress Party leader Sharad Pawar's description of the Aam Aadmi Party (AAP) as the "new national party" has not gone down well with other opposition parties in the country. The silence which greeted AAP's landslide victory in Punjab was deafening. Same was the response when Tamil Nadu Chief Minister M K Stalin greeted his new Punjab counterpart Bhagwant Singh Mann.
From the BJP, though, Prime Minister Narendra Modi and party chief ministers Manohar Lal Khattar (Haryana) and Shivraj Singh Chauhan (Madhya Pradesh) greeted Mann. But there was little reaction from the Congress, left parties and regional parties like the Trinamool Congress, Telangana Rashtra Samithi, Biju Janata Dal or Shiv Sena about the emergence of the new force in Punjab. Bengal CM Mamata Banerjee, whose own national ambitions were rejected by the voters of Goa remained silent, even though two years ago she had been friendly with AAP leader and Delhi CM Arvind Kejriwal.
Where AAP tripped
AAP itself did badly in Uttarakhand and Goa, two other states where it had named unknown activists as chief ministerial candidates, unlike Mann, who was a popular television and social media sensation before becoming a Lok Sabha member in 2014. Kejriwal's repeated trips to Goa and Uttarakhand, apart from two visits to Uttar Pradesh capital Lucknow had not benefited his party candidates in these three states.
What worked for AAP in Punjab
But Punjab saw a combination of unique factors which helped the Delhi regional party to score big. Firstly, the bitter parting of Shiromani Akali Dal from
BJP over the farmers agitation had weakened both the parties, which have fought elections together for five decades.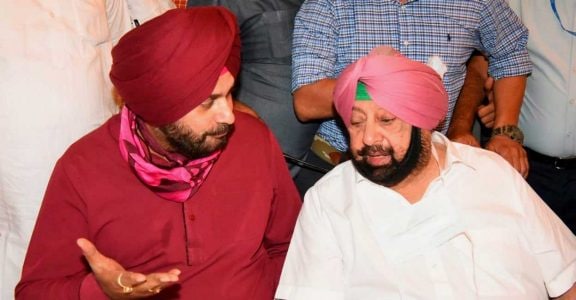 More important was the continuous explosions in the ruling Congress party ahead of the election. At first maverick Navjot Singh Sidhu, who hated his own party, managed to get Chief Minister Amarinder Singh overthrown, and then followed the bitter power struggle for chief ministership between Sidhu and Charanjit Singh Channi. Third was the decision of Rahul Gandhi to project Channi as the chief ministerial candidate and this alienated the Jat Sikhs. Fourth was BJP's decision to align with the deeply unpopular Amarinder Singh, which alienated the party's Hindu vote base. Thus the cards were stacked in favour of Kejriwal, who sold his Delhi model promising to supply free electricity and give monthly allowance for every women voter in the state.
The fact that Mann is a Jat Sikh also shifted the powerful caste towards AAP, as they abandoned both Congress and Akali Dal. The community has strong influence in many districts.
Where next bid
But the rise of AAP has made the party to start reviving its rather inactive units in states which go to polls next. The AAP had done well to come second in the Surat Municipal Elections in Gujarat and now Kejriwal is targeting both the larger state of Gujarat and the smaller state of Himachal Pradesh which are due for elections. Punjab's neighbouring state Himachal Pradesh depends on the former for economic and tourist reasons. Kejriwal hopes to make a breakthrough in the BJP-ruled state.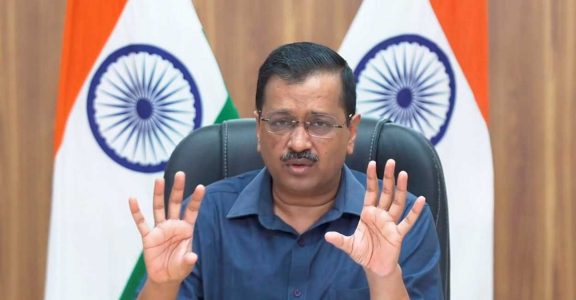 In last year's bye-elections in Himachal Pradesh, the Congress had stunned the BJP by winning one Lok Sabha and three assembly seats. But Kejriwal feels the faction-ridden Congress can be pushed aside, and is targetting the Himalayan state with confidence.
BJP president J P Nadda, who is from Himachal, has told state Chief Minister Jai Ram Thakur to take pro-active steps to meet Kejriwal's assault.
In Gujarat, the Congress is worried that its disgruntled members may be wooed by AAP, but the BJP is confident that both Modi and Home Minister Amit Shah will campaign in their home state and thus help the party to secure another term.
APP profile set to rise
Even though there is agreement in political circles that Punjab presented an unusual opportunity, the fact that AAP controls two states which send 20 members to Lok Sabha - 13 from Punjab and seven from Delhi - cannot be underestimated. But now all seven seats from Delhi are held by the BJP. With elections due for Rajya Sabha, AAP can win at least five seats in Punjab, while it can hold on to three from Delhi. A good performance in Gujarat and Himachal Pradesh, which send 26 and four members to Lok Sabha, Kejriwal would be a key player in more Lok Sabha seats than CMs Jagan Mohan Reddy of Andhra Pradesh or K Chandrashekar Rao of Telangana.
Spirits are running high in the Kejriwal camp as he plots for expanding his party's footprint in more states. But regional parties are wary of him mainly because of these very national dreams, as he has not given any hint of sparing any region.