National Institute for Transforming India (NITI Aayog) Deputy Chairman Rajeev Kumar, who heads the key policy advisory body of the government, has long held that ministers and bureaucrats do not engage in constructive dialogues to push forward reforms.
Now, one of the key agendas of Kumar, who sits in the NITI Aayog Bhavan, formerly Yojana Bhavan on Parliament street, has been accepted by the finance, agriculture and consumer affairs ministries, housed in North Block and Krishi Bhavan.
Kumar is also aware of his intense pressure to carry out far-reaching changes in the Essential Commodities Act, has succeeded now only due to the economic crisis worsened by the COVID-19 pandemic.
The blueprint for removing control of state governments over sale and stocking of cereals, pulses, edible oils, onions and potatoes has been accepted and implemented as part of the Rs 20 lakh crore rupee stimulus package.
Kumar, backed by the agriculture expert Ramesh Chand in NITI Aayog, met with resistance from the ministries dealing with these produces.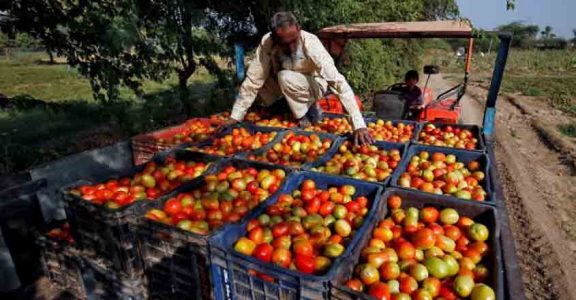 While the Agriculture Ministry wanted to protect small and medium farmers from price crashes,
Food and Civil Supplies ministry headed by Ram Vilas Paswan wanted to protect consumers from higher prices.
They felt the half-a-century-old law, which compels farmers to sell to dealers in their areas and mandates the government to supply essential commodities through state-run networks, should continue.
But the reformers have been arguing that the farmers were denied the true value of their produce, which they would get if they could sell to anyone in the country.
They also argued that commodities were categorised as essential only when there were shortages and there was hoarding by traders.
Now, one line of thought is that there is surplus production of all cereals, many pulses and edible oils as well as vegetables and fruits in the country. Those below the poverty line were taken care by the subsidised foodgrain programmes of state governments.
The NITI Aayog also convinced producer states including Punjab, Uttar Pradesh, Haryana, Madhya Pradesh, Gujarat and Madhya Pradesh that there was an intense need to lift the essential commodities act.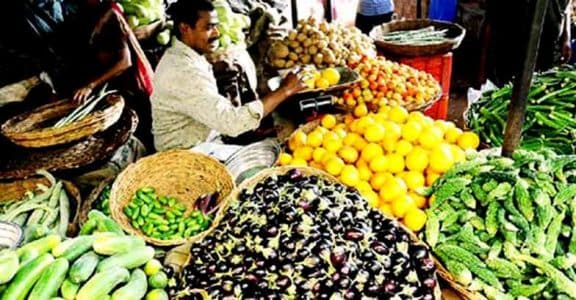 As these states fed the market for the listed commodities – Punjab, Madhya Pradesh and Uttar Pradesh command the rice market, Gujarat dominates edible oils, and Maharashtra has the maximum onion production – they agreed for a dilution of Essential Commodities Act.
But they refused to concede control over sugar. The sugar lobby has a huge influence on politics in major states like Uttar Pradesh, Maharashtra, Tamil Nadu and Karnataka. These states send 185 MPs to the Lok Sabha, the lower house of Parliament.
Liberating sugar would have been a bitter pill for the government, as under the present system, farmers sell sugarcane to factories within their areas and state governments fix the procurement price.
Still, it required the persuasive powers of Kumar, Chand and chief executive officer, Amitabh Kant, to pave way for vital changes.
Ram Vilas Paswan insisted that the controls should come back if there was a surge in prices, and the compromise was that stock limits would be imposed if prices of onion and potato went up by 50 per cent and if there was doubling of the price of cereals, pulses and edible oils.
The government's argument is that now large companies will invest massively to procure, store and process these commodities and would end distress sales.
The storage and value enhancement would also command stable prices for consumers.
Another positive projection is that there would be a surge of food exports from India, which was a net importer of food once.
Both producer and consumer states have decided to wait and watch how the removal of these long-held restrictions would impact the market in the coming kharif season harvest.
The presidential ordinances which made the changes to the Act have to be approved in the monsoon session of Parliament.
Rajeev Kumar and his backers would come to know then only whether state governments and political parties are in sync with the agriculture reforms mooted by them.