Breaking several stereotypes, women are now venturing into professions which were once out-of-bounds for them. As the world celebrates Women's Day, Gighio introduces a few of these path-breaking individuals belonging to Kerala.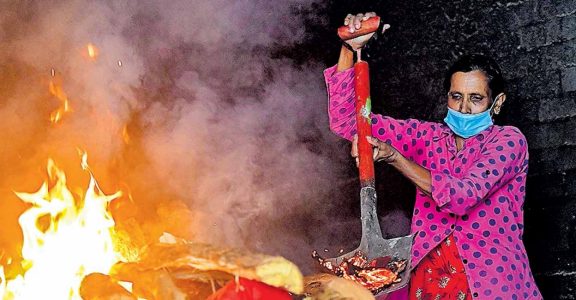 The crematorium-keeper
In the past, women were reluctant to visit cremation grounds, even when their close relatives had died.  It is at such a place that Saleena Michael (58) has been making a living over the past 15 years. She is now the keeper of the Municipal Crematorium at Athani in Thrikkakkara, Ernakulam district.
"It is a tough job, especially the wait for the bodies to arrive for the cremation. But, I have no choice. There is a family to look after," says Saleena.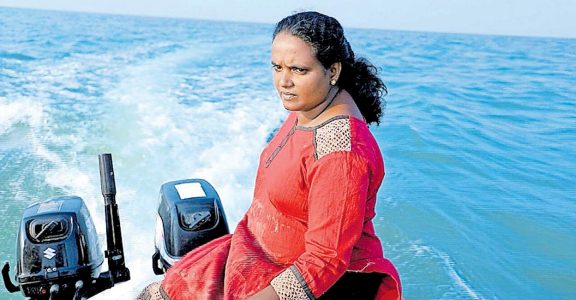 Fishing in deep seas
Rekha, wife of Karat Karthikeyan of Ethay, Engandiyoor in Thrissur district, is the first woman to receive a licence for deep sea fishing in India.  She started by fishing in the rivers on canoes and later joined her husband on a fibre boat in the deep sea.
"Initially, I had terrible seasickness and would be unwell for even four days," says Rekha. Gradually, Rekha overcame her problem and learnt to run the engine and navigation. She and husband Karthikeyan would leave home at 3 am and return in the afternoon.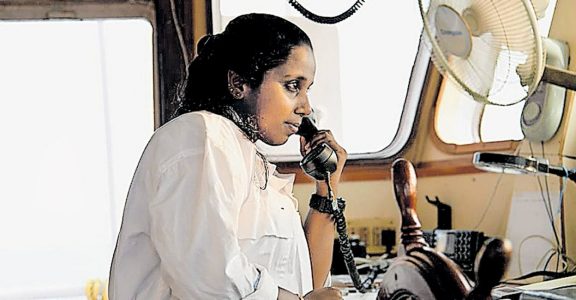 India's first woman captain on a fishing research ship
While a student at Central Institute of Fisheries Nautical and Engineering Training (CIFNET), K K Haritha (26) was addressed as  'Captain' by a teacher. Haritha, daughter of Kunjappan and Sudharma of Kaithakkuzhi, Eramalloor in Alappuzha, liked the term and strove hard to make it a reality. She has now realized her dream and is the first woman to captain a fishing research ship in India.
Before that, in 2016, she joined as a deck hand in 'Prasikshana', a fisheries training ship of CIFNET. In 2017, she cleared a 'Mate of fishing vessel' course conducted by Mercantile Marine Department under the Director General of Shipping.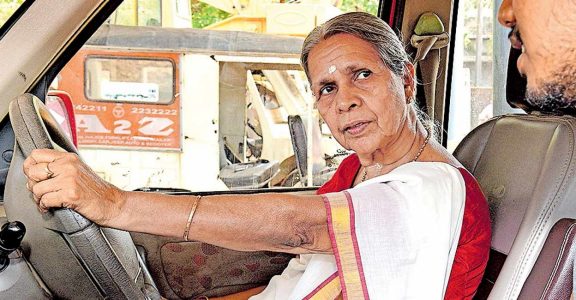 This 71-year-old has license to drive 11 types of vehicles
J Radhamani, belonging to Thoppumpady in Kochi, is 71 years old. She can drive and holds licence for 11 different categories of vehicles. Interestingly, Radhamani is still a student – she is doing a diploma course in mechanical engineering at Kalamassery Polytechnic. She also manages a driving school along with her children.
Radhamani first learnt driving a car when she was 30 years old at the insistence of her husband, the late T V Lalan. She immediately found driving to be thrilling and took to the wheel of other types of vehicles. Alongside, she acquired licence to drive each one of those vehicles. After earning the licence for vehicles such as bus, crane, trailer, fork lift, auto-rickshaw, road roller and JCB, Radhamani took the hazardous licence in 2021.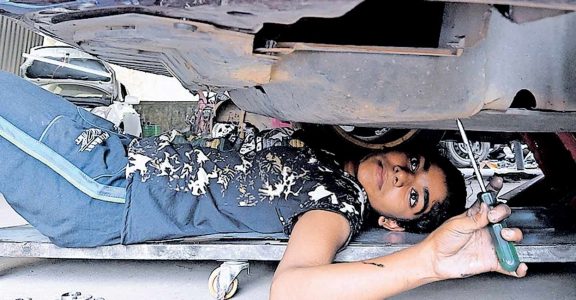 This student repairs vehicles during her free time 
Helna of Thaippura, Kombodinjamakkal, spends the entire day toiling at the vehicle workshop owned by her brother Beryl. At night, she turns a BA English student. "As the classes are under the distance education stream, I get time to help the family by working at the workshop," says Helna.
At the workshop located at Kattippokkam, Chalakkudy in Thrissur, Helna's mother too would be present as manager. Helna was coached in the electrical and mechanical aspects of vehicles by her brother Beryl from a young age. She loved vehicles since then and has now developed a knack to easily detect defects of any vehicle easily.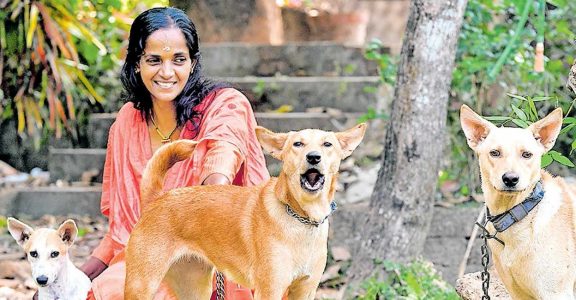 The caretaker of stray dogs
PR Pushpa has donned various roles in life. From milk farming, she taxi driver, auto driver to seizing stray dogs, she has done it all. These days she is keen on bringing the stray dogs home and taking care of them. In fact, there are strays that run towards the direction of her milk farm office the minute they hear the sound of her autorickshaw. She would be ready to feed them bottled milk. When she went to visit the Veterinary Hospital at Kunnukkara to show her cows, she saw the doctor taking care of dogs and she felt a fondness for them. Soon, she started helping the doctor in treating dogs. When the local Panchayath started catching stray dogs, she took over.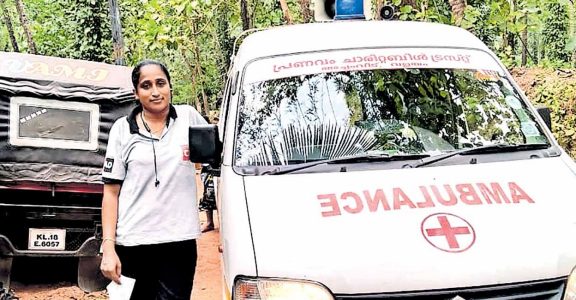 The woman behind the wheels  
For Deepa Joseph, driving an ambulance is not just a job but it's also a vehicle to steer her away from her woes. She has been driving vehicles for the last 16 years. A divorcee, she has two children and house rent to take care of. Right now she drives the Pranavam Charitable Trust Ambulance. Earlier she used to drive school and college buses.
Eight months ago when her 13-year-old daughter was bit by a viper, it was this job that helped her to cover the hospital expenses.  When Ayurveda worsened her condition, she was admitted to a Kozhikode Private hospital. She got monetary help from some kind souls for her daughter's dialysis, which had to be done 12 times, and other medical expenses.