Since Padanna-based Thajudeen always dreamt of having a house that was different from the rest, he decided to do it in colonial style.
The roof tiles laid out in different elevation roofs and dormer windows gave the house a colonial look. As far as the interiors were considered they opted for the wainscoting design characteristic of the colonial theme and that's what you see on the walls and ceiling.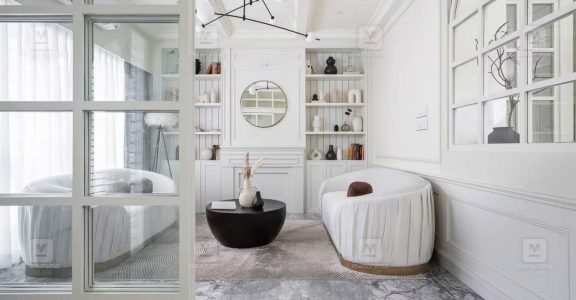 A sitting room, formal living, family living, dining, kitchen, utility room, three bedrooms, and bathroom are on the ground floor while the upper floor has a living room, balcony, and two bedrooms. It all covers 4520 Sq.ft.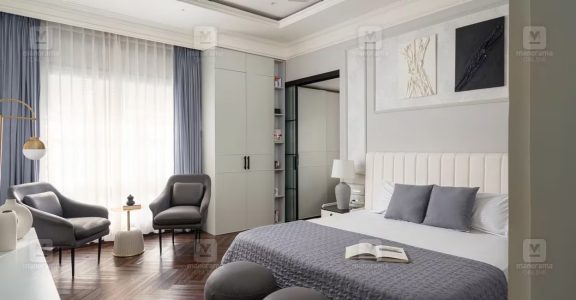 As you enter, you instantly feel like you are in a splendid European home. Look out for the family's obsession with whites. The brightness and positive energy of white colour are wonderfully reflected in the interiors. Apart from the walls, the furniture, paneling, and stairs are all dominated by white. The formal living room has been designed keeping privacy in mind. As you can see, the theme is done in white, including the furniture.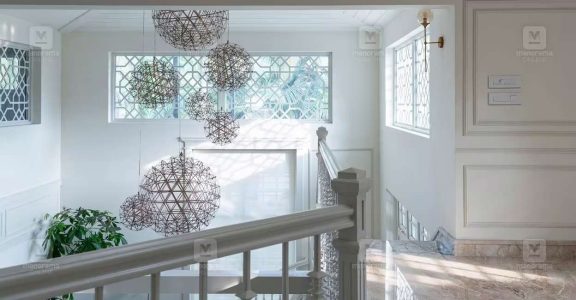 Family living- Stair is in open theme and the Pebble Courtyard is also located here. The space below the stairs has been converted into a study area. These spaces are designed in double height, which helps the interiors feel spacious.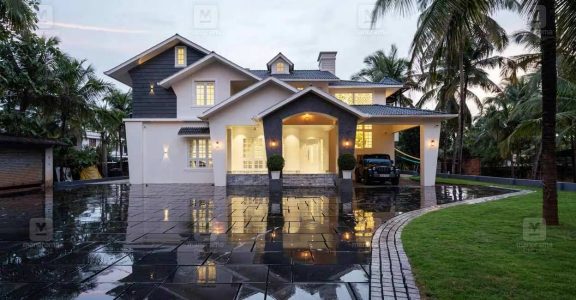 A white glow awaits as you climb the stairs. Upper living is done in a white theme. The place is decorated with customized furniture.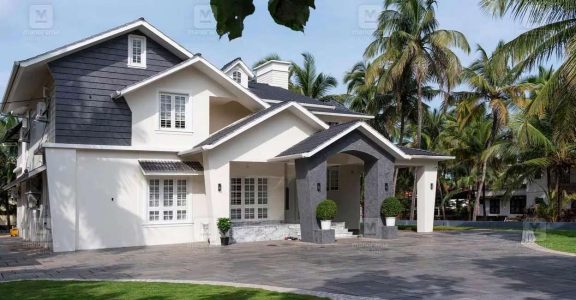 The spacious kitchen has a white and green theme. The kitchen cabinet is in multiwood and PU paint finish. Nano white was spread on the counter. There is also a breakfast counter here.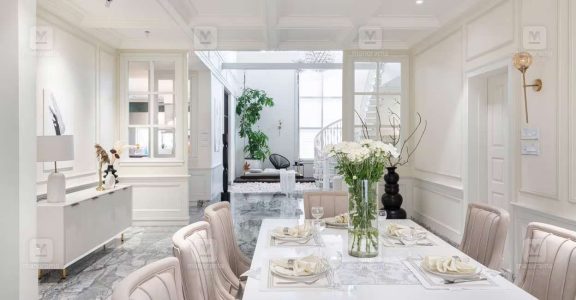 The bedrooms are beautifully arranged to resemble a resort. The attached bathrooms, wardrobes, and dressing spaces are arranged separately. Headside wall designs, wall art, and lights all add to the coziness of the bedrooms.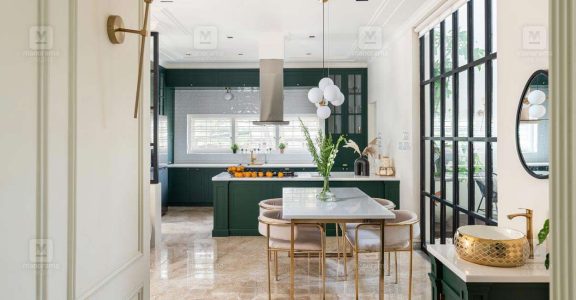 In short, the house is a glorious picture in white and therefore exactly what the family envisaged.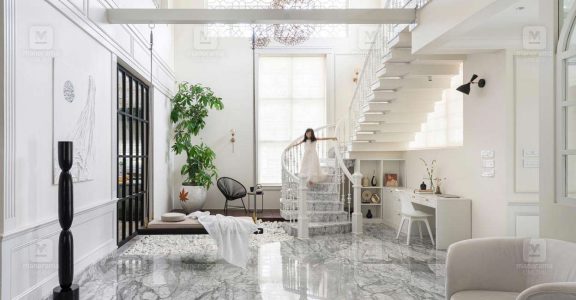 Project facts
Location- Padanna, Kasargod
Plot- 45 cent
Area- 4520 Sq.ft
Owner- Thajudheen
Architects- Fairooz Aman, Vineeth K
Dematrix Architects, Kannur
Y.C- 2022