Expatriate Ajnas and his family's new abode is in Thalappara (Malappuram). Their antiquated Tharavadu was demolished, and a new house was built in place of that. The family wanted an eco-friendly, Kerala-style home.
In order to reduce the burden on nature, they opted for locally available construction materials. The wall was built by taking the soil from the terraced plot and making mud blocks on the site. The rammed earth wall style was followed here to construct the wall by stuffing the soil into special shutters. When the soil ran out, the rest of the bricks were brought from a nearby factory. Clear coat and mud finish paint were applied to mud block walls. Thus the soil fills the walls. The wood and roof tiles of the demolished house have been reused.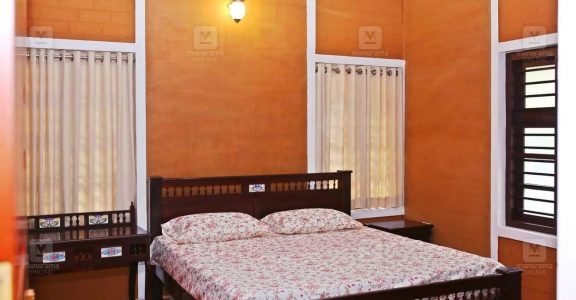 Sit-out, formal living, family living, dining, courtyard, kitchen, and three bedrooms are on the ground floor. Upstairs you have a living room, one bedroom, and an open terrace. The total area is 2800 square feet. The spaces are arranged around the sides of the courtyard in an open policy. Spaces feel spacious as they are more accessible.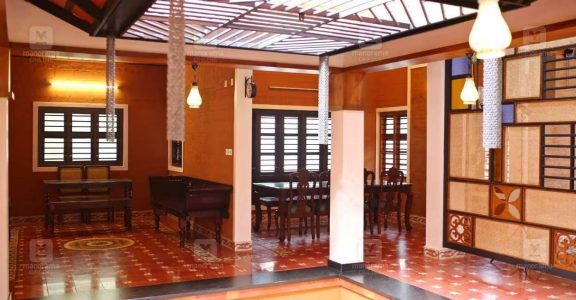 The family wanted an open patio that allowed rain and that was included. Grills were provided on the open roof for safety. Warm air is released through the patio and cool air is brought in, so it is always pleasant indoors.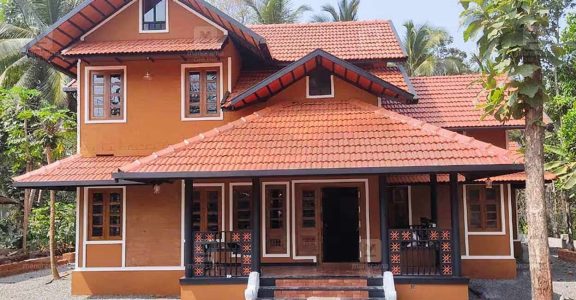 The most beautiful sight in the interior of the house is the Athangudi tiles on the floor. It was spread by skilled workers from Karaikudi. These handmade tiles have the special feature of getting brighter with use. It is also very comfortable to walk through.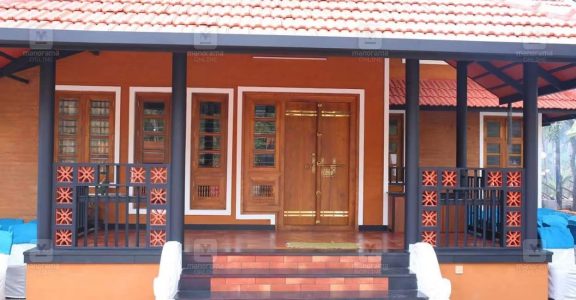 Stairs are made by laying wooden planks on metal frills. The bedrooms are designed in a simple and elegant manner. There are also attached bathrooms and wardrobes.
The cabinet is in a multi-wood finish and nano white is spread on the counter.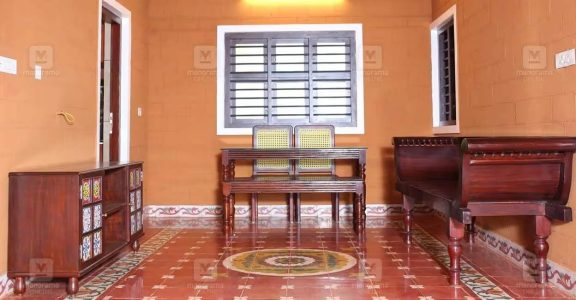 The cost including structure and furnishing is Rs 60 lakh. The house owner's brother lives nearby. And it was his father and brother who supervised the housework. He also coordinated the work through WhatsApp. During the last stage of construction work, his wife was around. Ajnas saw the final work only at the housewarming ceremony. It's a house that they had envisaged exactly! Project facts
Location - Thalappara, Malappuram
Area - 2800 Sq.ft
Owner - Ajnas
Design - Earthern Habitats
Y.C - 2023