Arun Paul who has a business in New Zealand, is living with his family at Ilanji. The family wanted a different plan and elevation. It was a sloping land in many layers and had to be positioned according to the road. The elevation has been designed in the Victorian style. The multi-tiered sloping roof is the highlight of the elevation.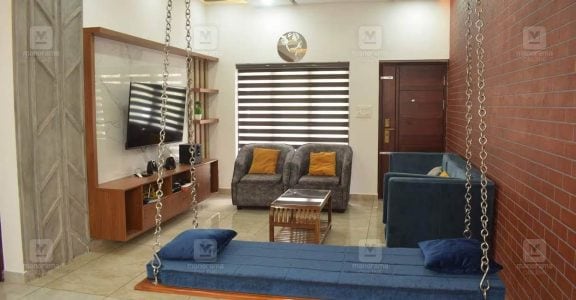 At each stage of the construction, Arun supervised the work through apps like WhatsApp and Botim. He saw the house only after the work was done. Sit-out, formal living, family living, dining, courtyard, kitchen, work area, four bedrooms, common bathroom, staircase, and study area are available in 2950 square feet. All bedrooms have attached bathroom and wardrobe facilities.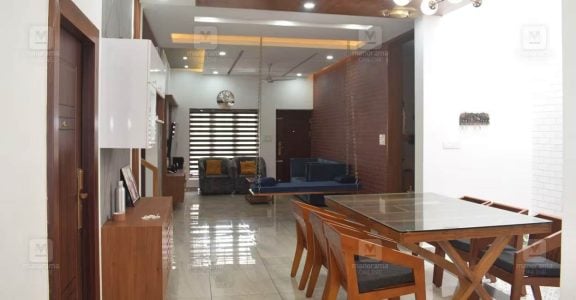 The formal living was arranged keeping an eye on privacy. Since the family living-dining is part of the open hall, you get the feeling of spaciousness while entering. The interior is decorated with gypsum false ceiling and LED lighting.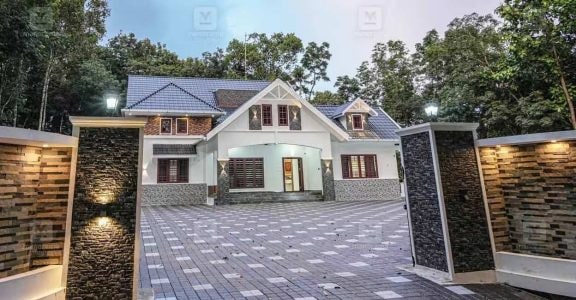 The kitchen cabinet is made of marine plywood, multi wood and mica finish. There is also a breakfast counter here. Since the family is abroad, not much landscape work has been done. At the compound wall, the grill-work was mixed. The yard was paved with paving stones. A home they desired!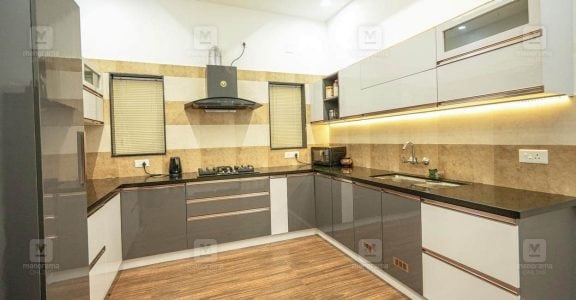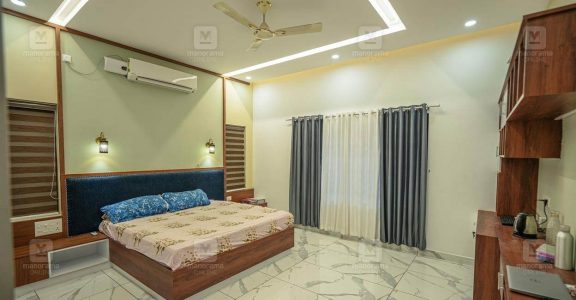 Project Facts
Location: Elanji, Ernakulam
Plot -60 cent
Area -2900 Sqft
Owner: Arun Paul
Interior & Architectural Designer: Arundas V
ARN DESIGN, Kottayam
Year of Completion: 2022 April