Liju and his family's new home in Piravom, Kerala, is on a 30-cent plot that is enclosed by roads on either side. One of them is a State highway. Since the house had roads on either side, the family wanted privacy as well as a space free of noise pollution. So the house was built far away from the two roads.
The elevation of the house is a blend of tropical and contemporary styles. From the outside, the house is made beautiful by the tiled roofing that flows from the top to the bottom.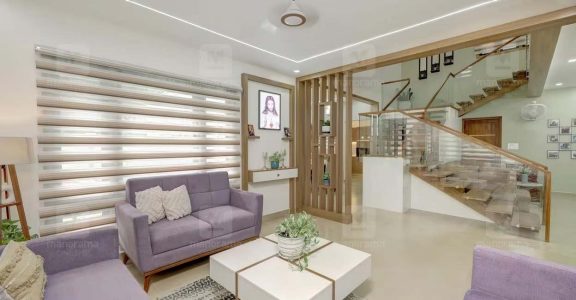 Car porch, sitting room, living room, dining room, kitchen, workshop, and three bedrooms are on the ground floor. Upstairs there are two bedrooms and a balcony. The total area is 2269 square feet.
You can enter the foyer through the porch and sitting area. A hanging light and a small table console have been given here. Large windows ensure plenty of light and air circulation.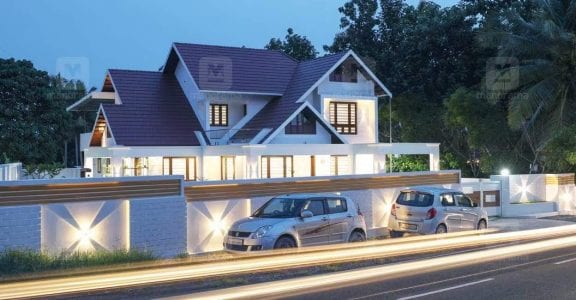 Formal living has custom-made furniture. The prior unit is also located here. It was the family's suggestion that there should be a separation between family living and dining. For that purpose, staircases were provided as partitions in the middle. Family photos are beautifully arranged on one wall in the family living room. Gypsum false ceiling, spotlights, and profile lights make the interior inviting.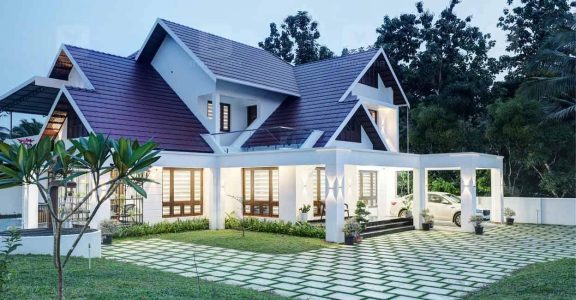 Dining has a teak wood glass-topped table and teak wood upholstered chairs.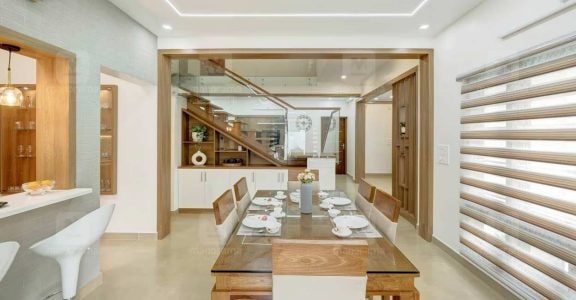 The staircase is made of wooden planks on a steel frame. The handles are in a toughened glass-and-wood finish. The pantry adjoining the dining room provides an opening from the kitchen to the dining room, where a breakfast table is also set. The 904 Sq.ft long first floor has 2 bedrooms. Five bedrooms have a ply+ laminate finish with a couch, side table, study table, dressing area, separate dry-wet area, and attached bathrooms.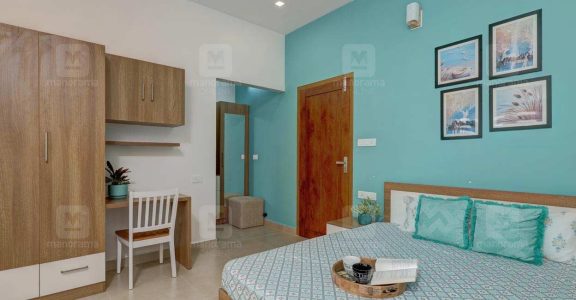 The kitchen is equipped with modern facilities. The working kitchen has all modern facilities like hood hob, inbuilt oven, double door fridge, dishwasher. A large number of pull-out units have been provided due to the emphasis on storage. The countertop is done in Nanowhite.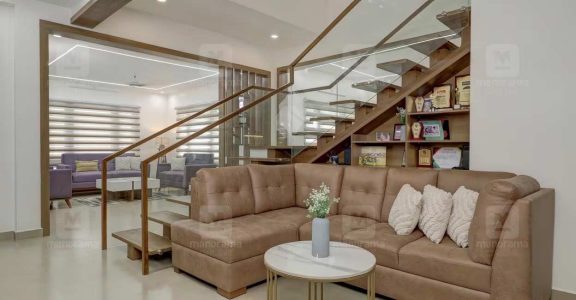 There is also a small balcony on the first floor. The open terrace at the back has a truss roof and a spacious utility area. In short, the family is happy to get a beautiful house as desired.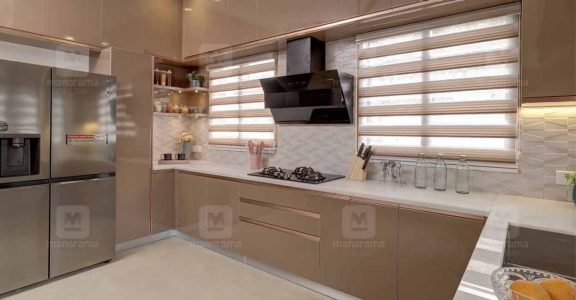 Project facts
Location- Piravom, Ernakulam
Area-3173 sq.ft
Owner-Liju Jacob
Design - Purple Builders, Thodupuzha, [email protected]
Y.C- 2023