David Joseph is elated as he shares how he had given a modern makeover to his ancestral home in Haripad which is more than three and a half decades old. Interestingly, the structure has been mostly retained while modifying the interiors and giving a chic look to the exteriors.
The house stands in a significant location, on the side of the Haripad – Edathua main road. As the house is easily viewed from the road, the elevation has been designed in an elaborate fusion style. David says that people who pass through this route often stop and enquire about the details of the construction as they are impressed by the stylish designs.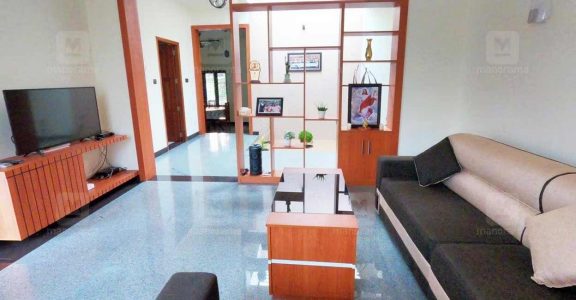 The slanting GI truss roof has shingles paved on fibre cement boards. Truss roofing the double-height ceiling helps in reducing the heat inside the house. Interestingly, the elevation dons unique looks from different sides.
Designed in 2500 sqft, this amazing abode has a sit-out, formal living area, courtyard, dining area, three bedrooms and kitchen with an adjacent work area. The interiors aren't marred with unnecessary panelling works or a darker palette.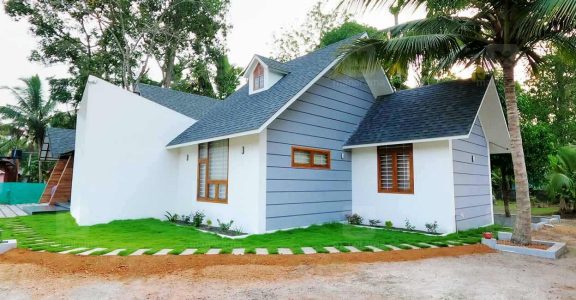 The living – courtyard space has been designed in the open style. A shelf is what separates this area. Lots of natural light enter the house through the skylight ceiling in the courtyard. The three bedrooms, meanwhile, are arranged on both sides of the courtyard.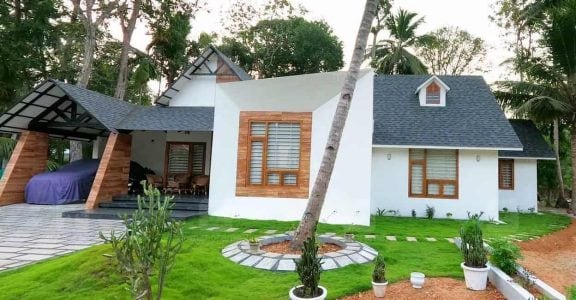 The spaces that have been retained from the old structure are at the lower level. The dining area is arranged at the lower landing of the staircase. Meanwhile, the renovated kitchen and the work area is close to this. The landscape in the front yard is simple yet elegantly done. The driveway, the verdant lawns, flowering plants and the mango tree add an enchanting vibe.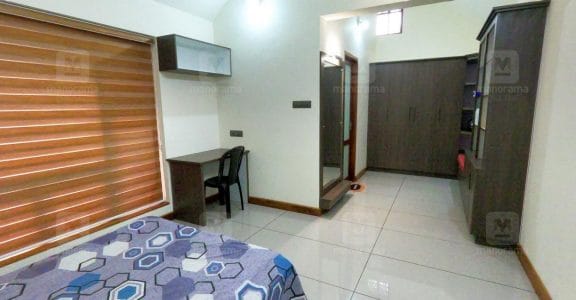 The house stands out for its spectacular designer elevation while the interiors are elegant.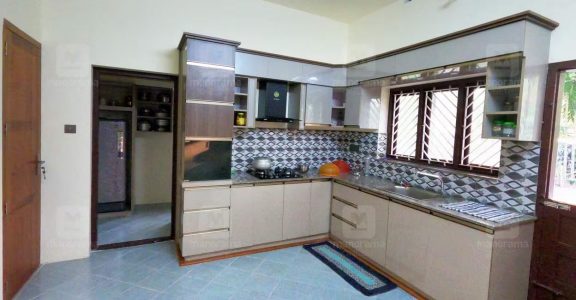 Project Facts
Location – Haripad, Alappuzha
Area – 2500 SFT
Owner – David Joseph
Architect – Sreekumar R
Stria Architects
Budget – Rs 45 Lakhs