Prashanth's brand new house at Thiruvalla in Pathanamthitta, Kerala is the best example of the adage "Do not judge a book by its cover".
Interestingly, the designers of this fabulous dwelling had turned the limitations of the uneven plot into advantages. The structure has been designed to suit the triangular-shaped plot. The facade features a quaint flat box structure while the rest of the house is 'hidden' behind the lush greenery. So, the family decided to contrast the simple exteriors with lavishly furnished interiors.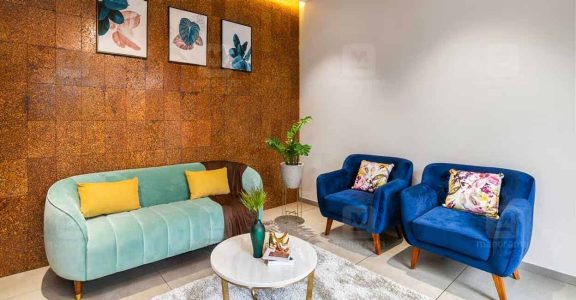 Designed in 2750 sqft, this amazing abode has a car porch, sit-out, formal and family living areas, dining space, two bedrooms and a bathroom on the ground floor. Meanwhile, the upper floor has a bedroom, a utility space and a balcony too.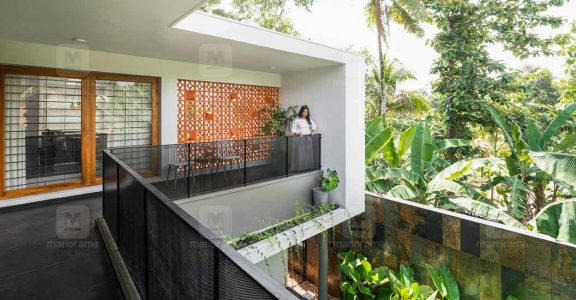 The wall in the formal living area dons a laterite stone cladding that grants a rustic elegance to this area. A sliding glass door here opens to the courtyard which is one of the most beautiful spots in the house.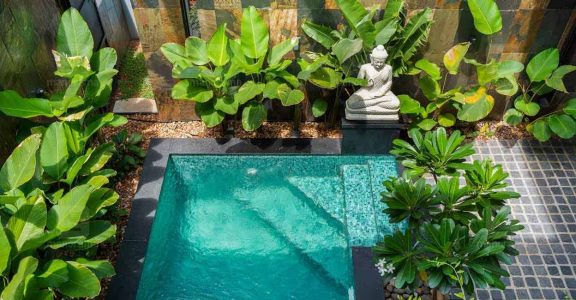 The family says that the courtyard is the soul of the house. This area has been designed as a courtyard cum swimming pool. A quaint spot of greenery, the courtyard welcomes golden sunshine and cool rain showers into the house.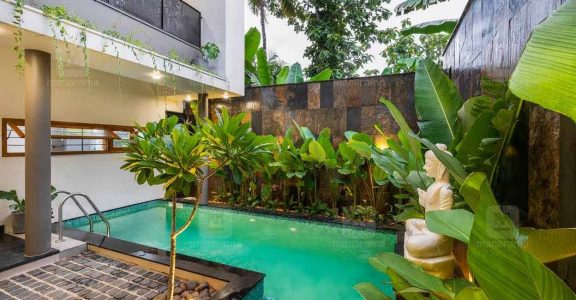 The dining table has a marble table top that adds a classy sheen. Meanwhile, the custom-made chairs perfectly complement the table. From here, you could catch a glimpse of the beautiful courtyard too.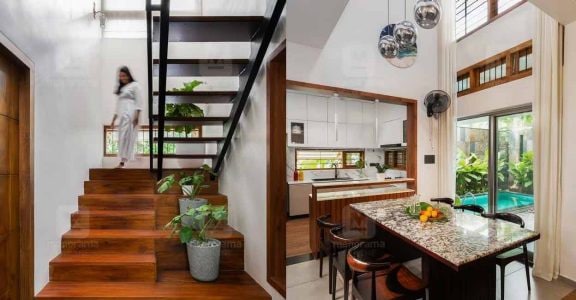 The utility space in this house is an interesting feature. The glass ceiling, jali walls, hanging cot and Moroccan tile paved flooring add a cosy ambience to this area.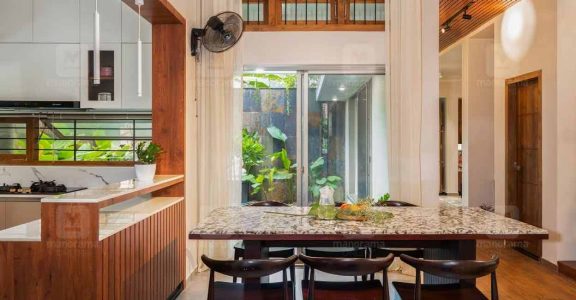 Teak wood planks have been paved on a simple metal frame to build the staircase. Meanwhile, the hand railings done in perforated sheet is an interesting feature. The double-height ceiling, which has been designed as a light well, brings oodles of sunshine into the house.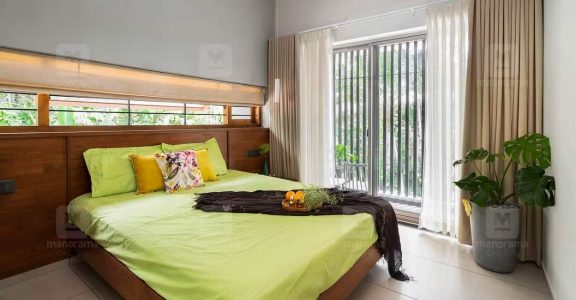 The calming views of the swimming pool could be enjoyed from the balcony. A perforated sheet has been used to make the hand railings here too. Indoor plants and chairs adorn the balcony. The bedrooms are designed with prime importance to natural light, air and storage. The bath-attached bedrooms have full-length wardrobes and separate dressing spaces. A glass door in one of the bedrooms opens to a mini courtyard.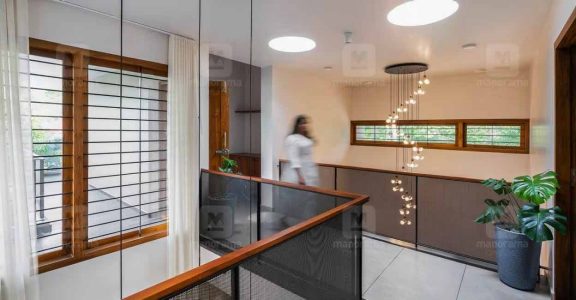 The kitchen cabinets are done in marine ply with a mica finish. Meanwhile, nano white has been paved on the countertop. A pantry unit, enhanced with classic fluted panelling, separates the open kitchen and the dining area.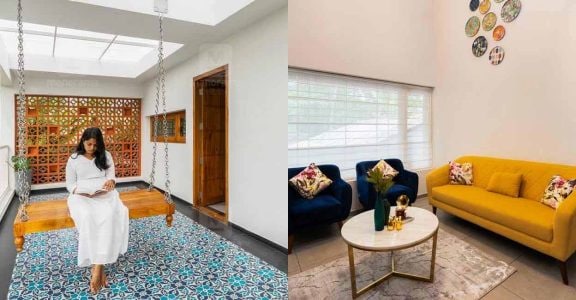 Those who visit the house are impressed by the simple elevation which is then contrasted with luxurious interiors. The beautifully furnished interiors exude positive vibes which inspires the family members too.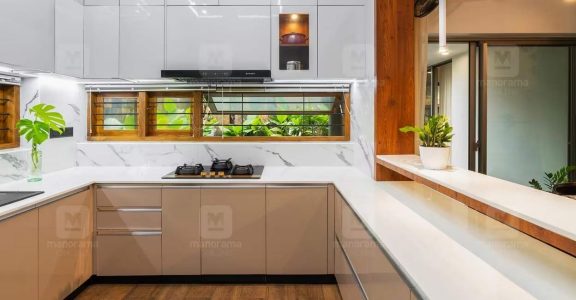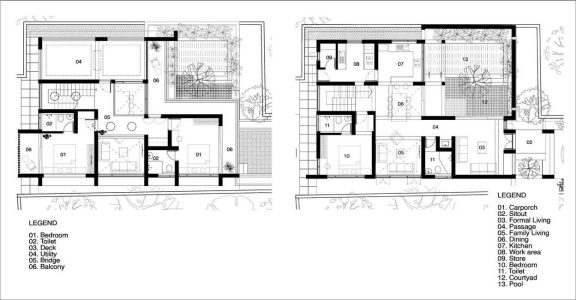 Project Facts
Location – Thiruvalla
Plot – 15 cents
Area – 2750 SFT
Owner – Prasanth Nair
Architect – Gokul Mohan and Devi Nair
Aayu Design Studio, Thiruvalla
Year of completion - 2023