The story of this amazing house at Edavannapara in Malappuram, Kerala may be reassuring for a lot of people who dream to build a house of their own, without burning a hole in their pocket. It is quite unbelievable that Anish and his family fulfilled their dream for just under Rs 10 lakh.
Anish isn't able to go to work as he had lost his eyesight. Their old house, on top of a hill, was almost in a dilapidated state. That is when a charitable trust called Thanal which is based in Ponnad offered to build them a house on another plot that the family owned.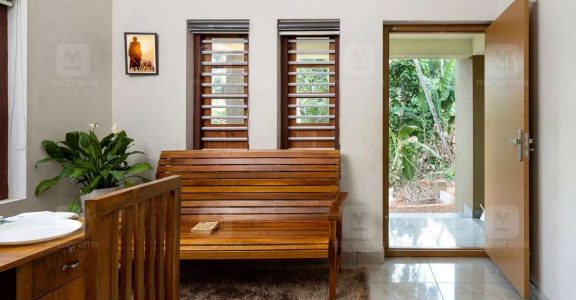 The quaint house of just 500 sqft has a sit-out, living–dining hall, two bedrooms, a common bathroom and a kitchen.
The elevation features a flat box style so that the structure could be built in the rectangular 4.5 cents plot. The structure has been built using laterite stones. Both the inner and outer walls don highlighter shades to add more depth.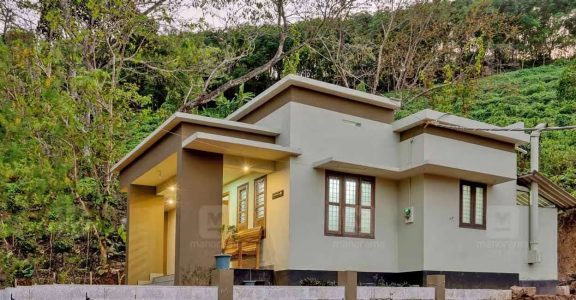 The entrance door opens to the living–dining area. The bedrooms are adjacent to this area. Interestingly, the bedrooms and the kitchen are quite spacious.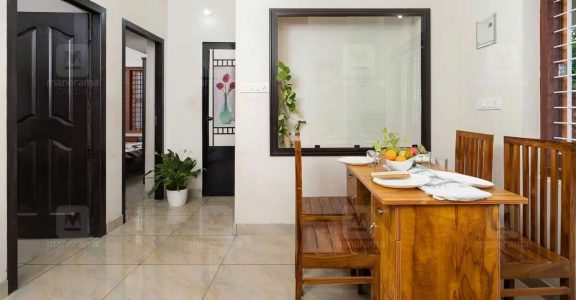 The most notable fact is that high-quality construction materials have been used to build this house. Just because the house is built on a meagre budget, the trust that offered financial aid didn't compromise on the quality of the materials. The trust had also gifted furniture pieces that are simple yet classy.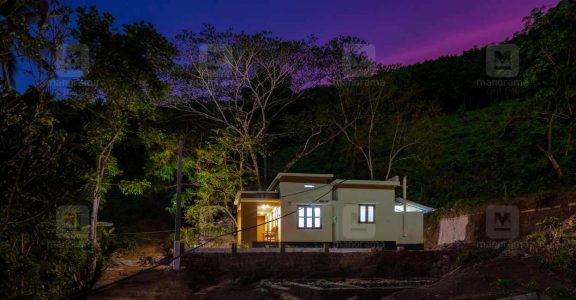 The construction of this house was completed on an extremely affordable budget of Rs 8 lakh.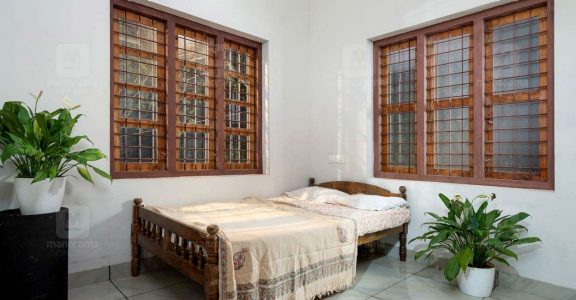 Among the various factors that helped in reducing the expenses, reducing the area in square feet played a pivotal role. Besides, the use of timber was limited. Meanwhile, the kitchen is furnished using aluminium fabrication. Moreover, ready-made Ferro doors have been used inside the house.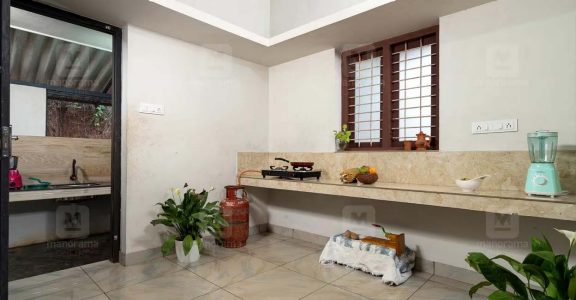 Project Facts
Location – Edavannapara, Malappuram
Plot – 4.5 cents
Area - 500 SFT
Owners – Anish and Indiradevi
Design – Riyas Ponnad
Signature Builders, Edavannapara