Athul and Aiswarya's quaint house at Neendakara in Kollam, Kerala is perfect for a modern family of just three members. The couple proudly says that their house too has grown with their infant son. The construction of the house had begun soon after their son was born and the family moved into their brand new house when he turned one and a half years old. Interestingly, Aiswarya's uncle is the designer of their dream abode. So, exchanging ideas were pretty easy and effortless.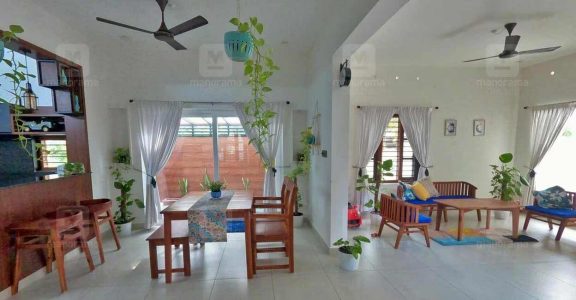 Designed in 1400 sqft, the house has a car porch, sit-out, living and dining areas, courtyard, kitchen with a work area, an open terrace and two bedrooms. An additional floor could be built, if required, in the future.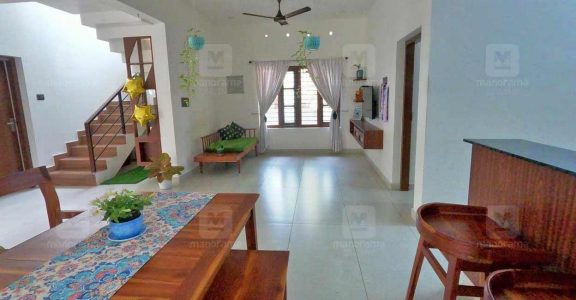 The interiors are designed in an open theme to allow enough space for the toddler to run around and play. Besides, there is excellent visibility of spaces so that the parents can keep an eye on their child. The entrance door opens to the formal living area and then the dining hall. Meanwhile, the family living area and the TV unit are arranged close to the spacious hall.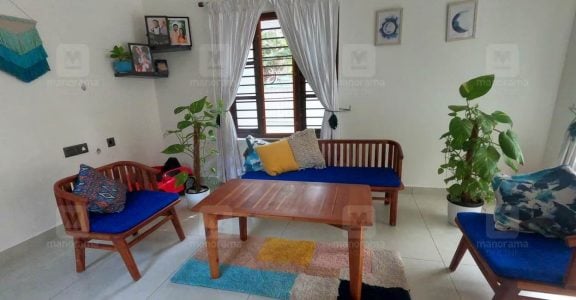 The sliding glass door in the dining area opens to the courtyard. The boundary wall on this side has been built at a significant height to separate the courtyard area. The ceiling paved with toughened glass brings in lots of natural sunshine. The courtyard has become the family's favourite spot to spend the evenings.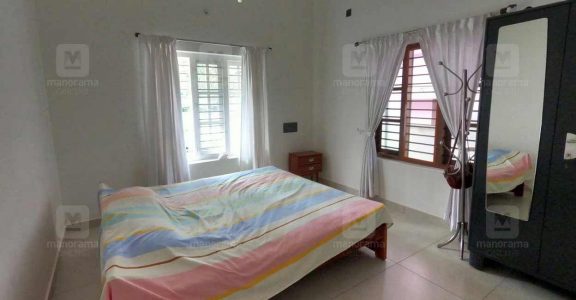 The modern kitchen is compact and is easy to maintain too. High chairs are arranged at the partition here to turn it into a breakfast counter. An adjacent work area completes the kitchen.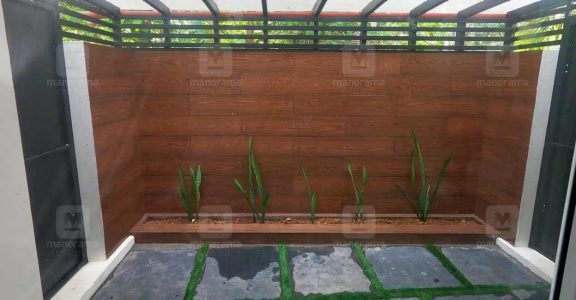 The construction of this contemporary abode, including the structure and furnishing was completed on an affordable budget of Rs 30 lakh. This indeed is profitable when compared to the prices of construction materials that are skyrocketing on a daily basis.
Project Facts
Location – Neendakara, Kollam
Plot – 10 cents
Area – 1400 SFT
Owners – Athul and Aiswarya
Designer – Shyam
SR Associates
Budget – Rs 30 lakhs
Year of completion - 2021