Who would have thought saris, lehengas, green carpets, and orange blossoms would be discussed in the middle of international issues and diplomatic discussions? At the dinner hosted at the White House the other day, along with the menu, even the guest's fashion was also a point of discussion. American President Joe Biden held a private dinner in honour of Prime Minister Narendra Modi. Among the invitees were many esteemed guests from the field of business, tech, and entertainment. Soon the politics of fashion also became a topic of conversation.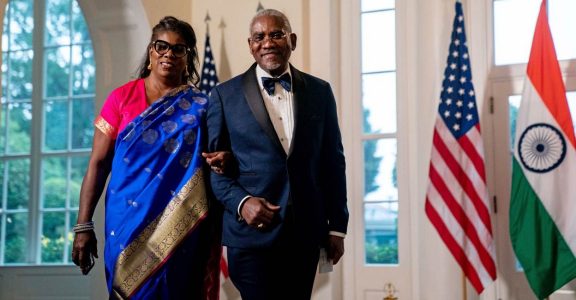 Narendra Modi was dressed in his usual Kurta, pyjama, and jacket while Joe Biden wore an official Tuxedo. The first lady Jill Biden's Ralph Lauren emerald-green gown was also discussed at the after-dinner conversation. The colour caught everyone's attention.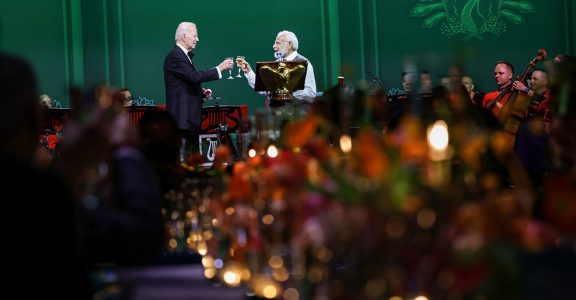 Since Modi was a vegetarian, they had made sure to add more veg dishes to the menu. Even the decoration at the South Lawn Pavilion which included orange blossoms and green carpets was done under the direct supervision of the first lady. It was widely implied that the decorations that incorporated the colours of the Indian flag, as well as the green gown of the First Lady, were a tribute to India.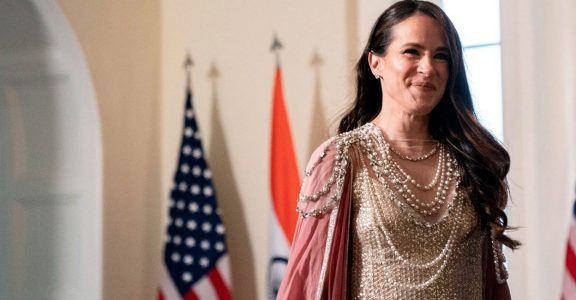 Even the guests were dressed in traditional Indian wear. Nita Ambani wore a golden-bordered ivory sari; Microsoft CEO Satya Nadella wore a bandhgala suit and his wife Anu Nadella wore a golden sari and filmmaker Manoj Night Shyamalan's wife Bhavna was seen in a Lehenga choli.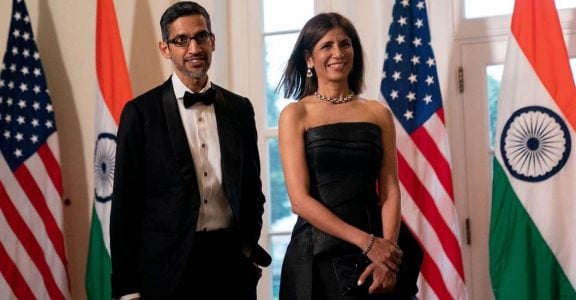 Karishma Swali, the CEO of Mumbai's Fashion Craft Institute, Chanakya, was an unexpected presence at the dinner. A fashion show held as a tribute to Indian crafts was partnered by luxury brand Dior and Chanakya.