Raindrops falling, cool breeze blowing, and the earth drenched in petrichor—the monsoon season is truly a magical time of the year. And what better way to enjoy this enchanting weather than with some delectable comfort foods?
From steaming-hot snacks to warm and hearty meals, monsoon brings with it a plethora of culinary delights that warm both the body and the soul. So, grab a cozy blanket, put on your favorite music, and join us on this flavorful journey as we explore some soul-soothing monsoon comfort foods.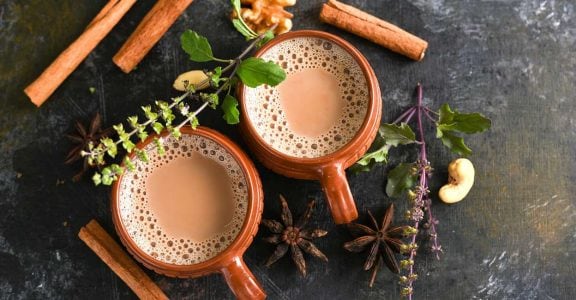 Masala chai
As the pitter-patter of raindrops orchestrates a soothing melody outside, there's one beverage that perfectly complements the symphony of the monsoon season—masala chai, the spiced elixir that warms both body and soul. This spiced Indian tea is made by simmering tea leaves with milk, water, and a blend of aromatic spices like cardamom, ginger, cloves, and cinnamon.
The fragrant aroma and the soothing warmth of masala chai are a perfect companion to the rainy weather, allowing you to curl up with a good book or have a heartfelt conversation with loved ones.
Pakoras
No monsoon food list is complete without mentioning pakoras. These crispy fritters, made by deep-frying a batter of gram flour and various vegetables, are a staple during the rainy season.
From onion and potato pakoras to paneer and spinach ones, the options are endless. Served with a tangy tamarind chutney or mint-coriander dip, pakoras are the perfect companion to a steaming cup of chai on a rainy evening.
Corn-on-the-cob
As the first showers of rain hit the ground, the sight of street vendors selling roasted corn on the cob becomes irresistible. Corn-on-the-cob, also known as bhutta, is a monsoon classic loved by people of all ages.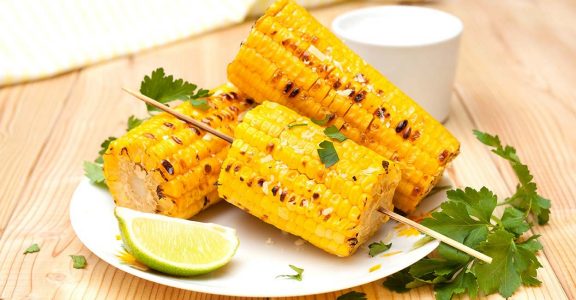 Whether it's simply roasted with a sprinkle of salt and lemon juice or slathered with butter and spices, this humble yet delicious treat brings a burst of flavors that perfectly complement the rainy ambiance.
If you're a fan of chaat, you'll love Corn Bhel — a delightful mix of boiled sweet corn kernels, chopped onions, tomatoes, cucumbers, and various chutneys and spices. The combination of flavors and textures in corn bhel provides a refreshing and tangy experience that is perfect for monsoon snacking.
Hot chocolate
Monsoon evenings call for a little indulgence, and what better way to treat yourself than with a cup of rich and creamy hot chocolate? Whether you prefer it plain or like to experiment with flavors like mint, caramel, or hazelnut, a mug of hot chocolate is like a warm hug on a chilly, rainy day.
Don't forget to top it with some whipped cream or marshmallows for an extra touch of decadence!
Ramen
When it's pouring outside, a steaming bowl of ramen is like a hug in a bowl. Originating from Japan, ramen is a hearty soup filled with noodles, a flavorful broth, and an array of toppings like sliced pork, eggs, seaweed, and green onions.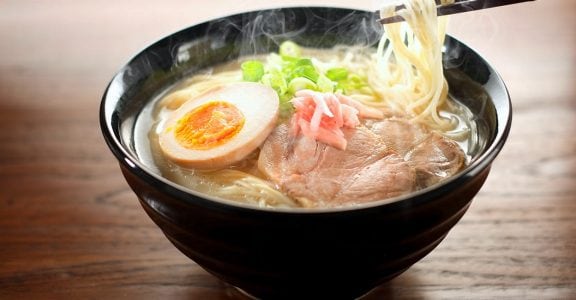 The combination of umami-rich flavors and the comforting warmth of the broth makes ramen an ideal monsoon meal.
Chicken stew
When raindrops tap gently against the window, and the cool breeze whispers through the trees, there's nothing quite like the comforting embrace of a bowl of chicken stew. Made with tender chicken, vegetables, aromatic herbs, and a flavorful broth, this warm and hearty dish provides a perfect balance of flavors.
Enjoy it with some crusty bread or steamed rice for a satisfying and nourishing meal during the rainy season.
Soup
During the monsoon, a bowl of piping hot soup can work wonders to lift your spirits. Whether it's classic tomato soup, creamy mushroom soup, or a comforting bowl of chicken noodle soup, these warm and nourishing delights provide a perfect balance of flavors and nutrients to keep you cozy and satisfied.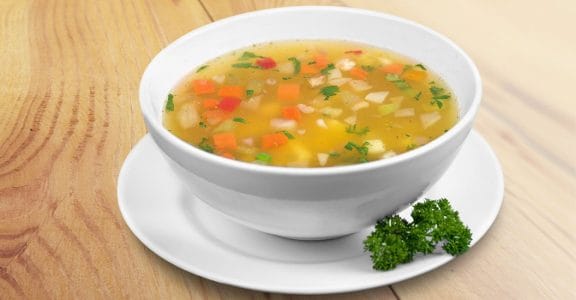 In the comforting embrace of monsoon comfort foods, you can find a refuge from the outside world, a moment of respite to nourish your body and rejuvenate your spirits. So, gather your loved ones and let the flavors and aromas of these delightful dishes weave their magic. With each bite and sip, you will be transported to a place of comfort, nostalgia, and bliss. Happy feasting and enjoy the cozy comforts of monsoon!