Director Mathukutty Xavier's passion for filmmaking started in school when he and a friend made a farewell video for their seniors in Class 10. From learning video editing through YouTube tutorials to creating wedding teasers, he made every effort to achieve his goals and understand the art of storytelling.
His first film, 'Helen,' bagged him the 'Indira Gandhi Award for Best Debut Film of a Director' in 2019. After a small gap, he is back as a co-writer for 'Philips' directed by Alfred Kurian Joseph, which is set to hit the big screen on November 24.
Alfred was the co-writer of 'Helen', and now you are writing for his debut film. When and how did 'Philips' start off?
We have been friends for a very long time, and we share our story ideas with each other every now and then. During the pandemic period, when the restrictions started easing down, Alfred asked me to work on a script with three Bangalore-based children and their father as the main characters. Alfred has always been a huge admirer of Sathyan Anthikad's movies, which are primarily straightforward yet emotionally charged family dramas. He wanted to create a feel-good film with the same emotional components that are relatable to the audience.
We like Mukesh sir's performances in 'Vinodayatra' and 'Jomonte Suvisheshangal', and in this movie, he plays a role that has similar entertaining aspects. Most of the characters and comical moments in this film are drawn from the people we have met and spoken to.
Your first film, 'Helen', won national recognition, and you got a chance to remake the film in Hindi.
The National Award came as a surprise. All I could think about was how happy I was that this recognition came after four years of hard work and daring to take risks. I was determined that if a remake request came, I would not alter the script. I explained my decision to Boney sir (Boney Kapoor) when he called. He did, however, respect my stand and asked me to work on the Hindi adaptation using the same script. In comparison to other Bollywood films that year, 'Mili' was not produced with a large budget, but Jhanvi Kapoor's performance won praise.
What, in your opinion, are the essential elements of a feel-good movie?
Organic conversations, simple scriptwriting, and good artists can make a feel-good film engaging for the audience. 'Usthad Hotel' and 'Vinodayatra' are two of the best examples. The audience may become weary of too many dramatic or preachy exchanges. It all comes down to hitting the right chord and achieving the ideal component balance.
What are the current challenges that writers and filmmakers must overcome to please their audiences?
Every day brings with it new forms of content, and satisfying the audience with anything is difficult. Only commercial and extensively marketed films are able to amass large sums of money on their initial day of release in theatres. Reviews and word-of-mouth drive people to the big screens for the remaining movies. People are picky when it comes to what they want to watch in theatres and on OTT platforms. Including the components that can draw crowds to theatres is our challenge. When developing a script, we also pay close attention to achieving the ideal balance between quality content and commercial factors.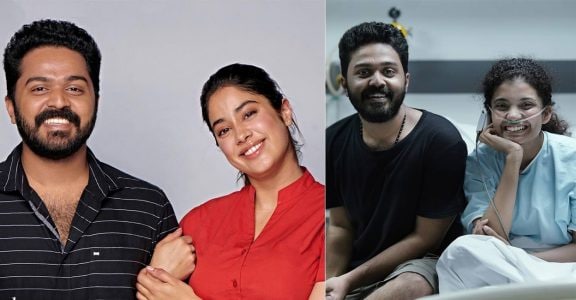 You worked for an IT firm and an advertising agency as an animation and graphic designer and decided to quit your job to work on your first film. How would you describe the journey?
With all of the uncertainties and financial hardship, it was quite the journey! I put in a lot of effort and had to make some difficult decisions in order to fulfil my ambition. Quitting the job was not an easy decision, but I quickly moved and started working as a freelancer to make wedding teasers out of full videos in order to support myself. Meanwhile, I had enough time to work on my script and plan accordingly.
What are your upcoming projects?
Right now, I can't say too much about the scripts I'm working on. Hopefully, I will get a chance to write films in every genre in the coming years.